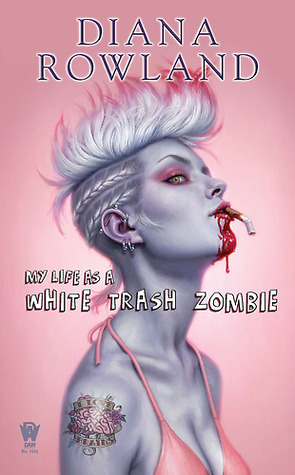 This is a great meme where we share the books that we read in the last week, what we are reading now, and what we like to read next this week.
Sooo....the last time I am a really slow reader. I don't know why this is happening, but I only read before I go to sleep, and every time I read a few pages, I fall a sleep. And this isn't only with boring books but also with great books.
But last week I was reading:
After I finished this book I started reading
Such Sweet Sorrow by Jenny Trout
.
For me it is a slow read and I really want to start another book but I am afraid I don't finish this one. And I think that is a shame. Because I think and hope that this story will get better =)
The books I want to read after finishing this one are the next books by Diana Rowland.
Hope you all got a great start of the week!!
Have a nice monday!!